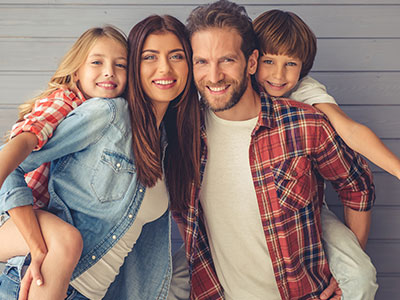 Orthodontics is not just for kids anymore. Years ago, when people thought about orthodontic treatment, they pictured a pre-teen or a teenager with a mouth full of metal. Thankfully, times have certainly changed. Today, orthodontic treatment is not just for kids anymore. People of any age group can now have the smile they deserve.
We have all read about or seen celebrities who are wearing braces or have completed orthodontic treatment. People like Tom Cruise, Manu Ginobili, Gwen Stefani, Faith Hill, and even Katy Perry have all had orthodontic treatment. As technology evolves, braces and other orthodontic treatment options have become more popular. Now, everyone wants a great smile and it's possible in some cases to achieve one in 15 months or less.
Adult Orthodontics by the Numbers
As stated by Dentistry Today, "more than 10% of orthodontists say their adult patients are influenced by celebrities and bloggers." Of these patients, 80% are females between the ages of 26 to 55. This doesn't mean men aren't seeking to improve their smiles. In fact, the number of men seeking treatment appears to be increasing. Now, 20% of orthodontists say that about half of their adult patients are male.
Adults today are more conscious about their appearance as their smile is one of the first features that other people notice. According to an Invisalign survey, 74% of Americans believe an attractive smile is important for getting their dream job. Of those surveyed, 84% feel a nice smile is critical for their love lives. As a result, clear aligners and lingual braces have become increasingly popular.
Oyster Bay Orthodontics Can Help
Clear aligners or lingual braces may be great for those who want to straighten their teeth discreetly. Unfortunately, not every orthodontic problem can be treated this way. No matter your orthodontic problem, Oyster Bay Orthodontics can help choose the best orthodontic treatment option to create the beautiful smile you deserve. We treat patients of all ages.
In conclusion, whether you have crowded teeth, crooked teeth or just want a more attractive smile, contact our office. Schedule a complimentary consultation with Dr. Zohreh Rasouli to find out which treatment options are best for your unique case. You will be glad you did. Orthodontics can change your life.